Benefits & Features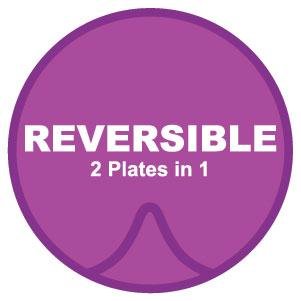 IT'S REVERSIBLE – 2 PLATES IN 1
Divided side features three sections.
Sloped side helps prevent soggy meals.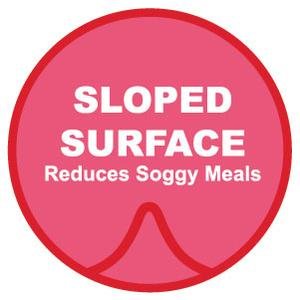 PERFECT FOR PICKY EATERS
Slightly sloped to keep the high side dry.
Great for dipping and reducing soggy meals.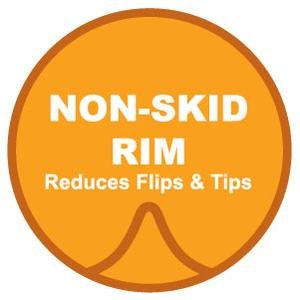 FLYING PLATES – A THING OF THE PAST
Its patented design resists tipping & flipping.
The non-skid rim reduces the plate from sliding.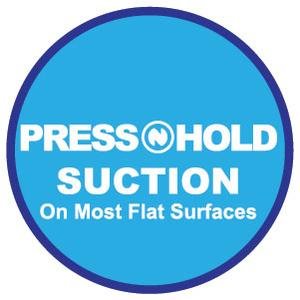 SIMPLY PRESS ITS CENTER TO MAKE IT STAY
Brilliant design features strong suction on both sides. Suction works well on non-porous, rigid flat surfaces.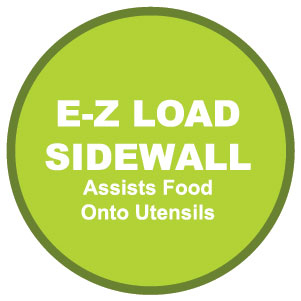 EASILY SCOOP FOOD ONTO UTENSILS
Designed for self-feeding and less cleaning.
Perfect for all Children, Adults, & Special Needs.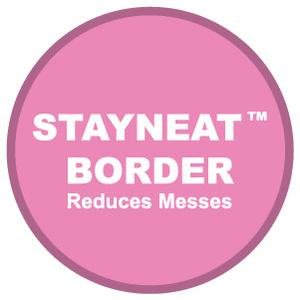 HELPS YOU EAT & KEEPS YOU NEAT
Doubles as a "Spill Guard" minimizing messes.
Food is more likely to stay on the plate, not off it.