Our Story
My wife and I invented the STAYnEAT Plate because we wanted to create the ultimate plate for our children and others to enjoy. A solution plate that offers "A NEW ANGLE ON EATING." One that would eliminate stress and mess during mealtime. A plate that offers all of the benefits that a traditional plate simply can not.
We were inspired to invent the STAYnEAT Plate by our son, Matthew. This incredible journey began when my wife and I were eating with our children and observing Matthew. We noticed that he doesn't really like different foods touching each other. For example, he doesn't like to have the syrup touching his pancakes or the ketchup touching his chicken nuggets, or even the juice from the corn making his hot dog bun soggy. When food is soggy, the change in consistency can be unpleasant.
It was then that my wife and I realized that Matthew wasn't the only one who feels this way. I too did not like this, for example, I would put a fork or knife under my plate to keep my pancakes from getting soggy. Surely, other children and adults, including those with special needs, feel the same way.
It was then that we put pencil to paper and drew our first sloping plate. We asked our creative daughter, Ilysa, for help and using her modeling clay we made a crude prototype of our first reversible- sloping plate.
We knew in our hearts that we were not alone. Many people from all over can benefit from this innovative design. We then came up with a name for the plate, TILTEASE, and we immediately applied for patent protection.
It's obviously not the name that stuck, but we sure had some fun with it. We went on to create a 3d printer prototype and changed the name from TILTEASE to STAYnEAT, The Helping Plate which was more fitting for a plate that "Stays stable on the Table & Neat while you Eat". We have received 3 U.S. Patents for this innovative invention and have it proudly MADE IN THE USA.
This plate helps people of all ages, including those with special needs. Our vision is to see the STAYnEAT Plate in every home, hotel, restaurant, school, day care, hospital, rehab, nursing, and assisted living facility. It's also great for campgrounds, recreational vehicles and boats.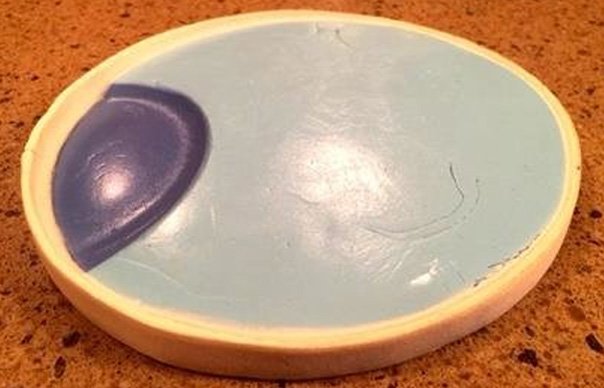 Our Very First Prototype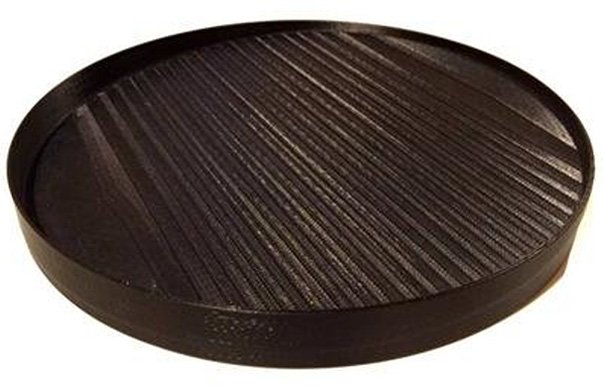 Our First Printer Prototype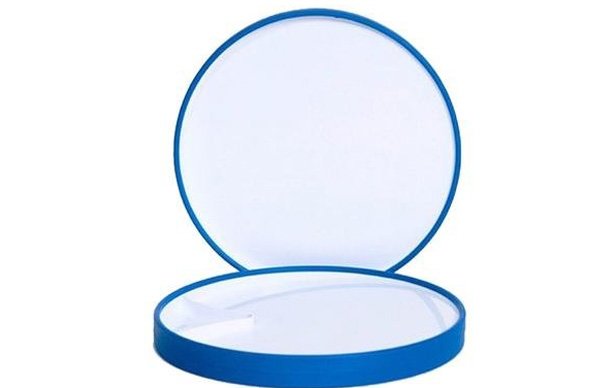 Original STAYnEAT Plate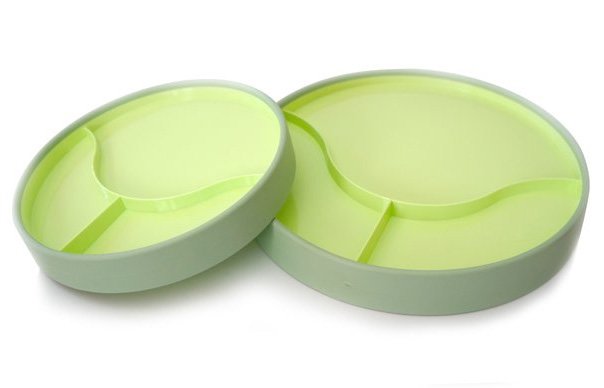 New and improved
STAYnEAT & STAYnEAT Jr.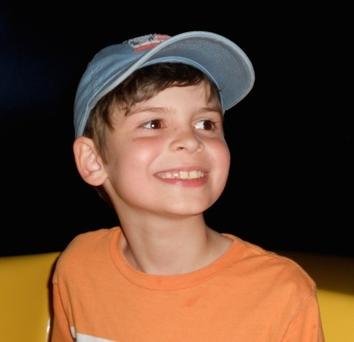 Our Inspiration, Matthew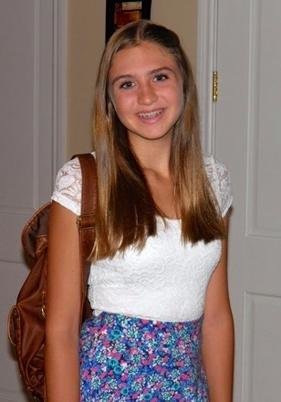 Our Creative Helper, Ilysa